Here is the tentative Schedule of how Geek Juice will be streaming live gameplay of (almost) EVERY Final Fantasy Game over this summer of Final Fantasy Advent Criticism. This is subject to change as different games are added or people's personal schedules change.
The games are not going to be played in order and each game is spread out across multiple sessions. The compiled archive of each game's completed footage will be on the
Final Fantasy Advent Criticism Page
once it's completed, so if you happen to miss the live stream of a game you can always catch the full game later.
Here are all the games (in chronological order) and the dates they will be played. (All times listed are US Central time). All Games will be played on the
Geek Juice Gaming LIVE
stream.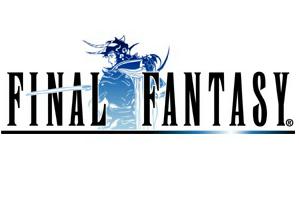 Part 1 - MAY 25 - 9pm
Part 2 - MAY 26 - 9pm
Part 3 - JUNE 1st - 9pm
Part 4 - JUNE 2nd - 9pm
Part 1 - JUNE 9th - 9pm
Part 2 - JUNE 10th - 9pm
Part 3 - JUNE 14th - 9pm
Part 4 - JUNE 15th - 9pm
Part 5 - JUNE 16th - 9pm
Part 1 - JUNE 22nd - 9pm
Part 2 - JUNE 23rd - 9pm
Part 3 - JUNE 28th - 9pm
Part 4 - JUNE 29th - 9pm

Part 1 - MAY 16th - 9pm
Part 2 - MAY 23rd - 9pm
Part 3 - MAY 30th - 9pm
Part 4 - JUNE 6th - 9pm

Part 1 - AUGUST 31st - 9pm
Part 2 - SEPTEMBER 1st - 9pm

Part 1 - JUNE 30th - 9pm
Part 2 - JULY 15th - 9pm
Part 3 - JULY 20th - 9pm
Part 4 - AUGUST 18th - 9pm
Part 5 - AUGUST 24th - 9pm

Part 1 - JUNE 13th - 9pm
Part 2 - JUNE 20th - 9pm
Part 3 - JUNE 27th - 9pm
Part 4 - JULY 4th - 9pm
Part 5 - JULY 12th - 9pm
May 27th - 12pm ALL DAY EVENT

Part 1 - JULY 18th - 9pm
Part 2 - JULY 25th - 9pm
Part 3 - AUGUST 1st - 9pm
Part 4 - AUGUST 8th - 9pm

Part 1 - AUGUST 15th - 9pm
Part 2 - AUGUST 22nd - 9pm
Part 3 - AUGUST 29th - 9pm

Part 1 - JULY 4th - 1pm
Part 2 - JULY 6th - 9pm
Part 3 - JULY 7th - 9pm
Part 4 - JULY 12th - 9pm
Part 5 - JULY 13th - 9pm

Part 1 - JULY 21st - 9pm
Part 2 - JULY 26th - 1pm
Part 3 - JULY 27th - 9pm
Part 4 - JULY 28th - 9pm
Part 5 - AUGUST 3rd - 9pm

Part 1 - SEPTEMBER 5th - 9pm
Part 2 - SEPTEMBER 12th - 9pm
Part 3 - SEPTEMBER 19th - 9pm
part 4 - SEPTEMBER 26th - 9pm

Part 1 - SEPTEMBER 7th - 9pm
Part 2 - SEPTEMBER 8th - 9pm
Part 3 - SEPTEMBER 13th - 1pm
Part 4 - SEPTEMBER 14th - 9pm
Part 5 - SEPTEMBER 15th - 9pm
Part 1 - AUGUST 4th - 9pm
Part 2 - AUGUST 9th - 1pm
Part 3 - AUGUST 10th - 9pm
Part 4 - AUGUST 11th - 9pm
Part 1 - AUGUST 25th - 9pm
Part 2 - AUGUST 30TH - 9PM