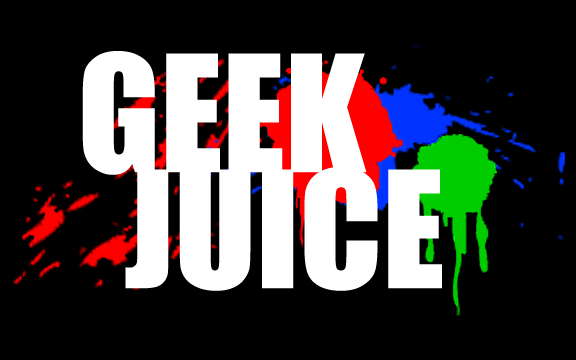 Let the Geek Juice Flow!

Author
Message
vddddd





Posts

: 4


Join date

: 2013-01-21


Age

: 21


Location

: ohio



Subject: you're favorite movie(s) Mon Jan 21, 2013 6:20 pm

---

what's a good intro too this topic? no clue so lets talk favorites! Now i have a list of the 20 movies that are my favorites because who doesn't love lists! My taste in movies is VAST as you'll see in this list some of these are as new as last year some of these are classics. I'm not gonna go into great detail of these films because i don't want this to go on forever so i'll write a small reason why i enjoy certain movies and hopefully we can start a conversation on some of these and some of you're favorites so here it is: top 20 favorite movies:

1.eternal sunshine of the spotless mind: it has some amazing acting and tells a story is a very interesting way the relationship feels so real and it hits me in a way no movie ever has before its a unique idea and it's done in a amazing way each time i watch it still hits me the same way.

2. Donnie darko- this movie is the greatest fluke in the history of cinema. Richard Kelley's later films (i.e.) Southland tales have proven Donnie darko was more of a fluke then anything but what a amazing fluke it was with great acting,an interesting story and great music this film is alot of fun and was a movie i kept thinking about afterwards and few films have had that effect on me.

3. requiem for a dream- a really tragic tale of drug addiction with relatable characters and some amazing acting it's a hard watch but it is a movie that works and hits hard.

4. ichi the killer- i honestly don't know where to start this movie is crazy its a brutal highly effective film with amazing acting and great characters and i loved how even the smaller characters like Takayama have development and Kakihara is one of the best movie villains ever and is highly underrated.

5. the first 3 star wars movies new hope empire strikes back, Jedi.-i couldn't pick a favorite between the 3 and honestly do i need to talk about them anymore its pretty much a given that these are great movies.

6. sweeny Todd- ok i'm NOT a tim Burton fanboy in fact the only other Tim Burton directed movies i liked were his batman movies,Beetlejuice and ed wood(5-16). i have hated everything he has made since sleepy hollow EXCEPT this movie which was one the first musicals i actually liked (unless if you count the blues brothers as a musical and i don't really) this movie has some really fun characters and moments some great singing and songs and acting. I'm sick of Tim Burton but this movie worked for me.

7.nightmare on elm street 2:Freddy's revenge- I think i am the only person on earth to have this movie as not only a favorite but a top 10 favorite and as their favorite horror movie of all time. that's right this is my all time favorite horror movie. I'm not really sure why this movie is hated so much Freddy Kruger is never scarier (in my opinion) then this movie he is dark and cruel and most complaints i've heard about this movie is the "it's gay!" and "the main character screams like a bitch" "exploding birds??? stupid! 0/10" and other stupid reasons i find nightmare on elm street 2 very effective and am shocked when i find people say its the worst of the series i mean he had a fucking power glove in part 6 for Christ sake!

8. Oldboy- this move is brilliant i loved every second of it. you watching the main character transform from this drunken goofball in to this brutal violent man by the end is just amazing. The fight scene in the hall when he fought like 20 guys is one of the most amazing movie scenes I've ever seen that one scene is better then alot of big time directors whole filmography.

9. the thing(1982)- this movie doesn't really need me to say much really everything about this movie is perfect for what it was trying to do it has great acting suspense fx direction music etc. i really don't think i could find any flaws in it the polar opposite of that 2011 piece of shit.

10. Manhunter- fuck red dragon this movie did it right amazing acting and amazing dierction the look of this film is flawless as is the score it's a classic film and is greatly overlooked and putting this out there might be the only one but i personally like Bryan cox more as Hannibal lecter.

11. nightmare on elm street- enough said.

12. one flew over the cuckoo's nest- some of the best acting you'll ever see. A simple story carried by amazing acting in what i think is jack Nicholson's best performance.

13. the big lebowski- amazing characters larger then life really john Goodman as Walter Sobchak is AMAZING just a really fun movie.

14. i saw the devil- one of the best revenge movies i've ever seen with a sick sick villain and the look of the movie is amazing great acting and action it's VERY suspenseful the more i watch it the more i like it.

15. Poultryguist: night of the chicken dead- my first troma movie and defiantly not my last i loved every second of this movie it is ridiculous but oh it's just so fun.

16. pan's labyrinth- a amazing fantasy movie its beautiful and tragic it's a movie that will effect you deeply for sure.

17. the toxic avenger- my second troma movie and it definitely lived up to all the praise i heard going into it. this movie is alot of fun and the character bozo is one of my favorite dickheads ever put into a movie. This is a classic plain and simple/

18. drive- i loved this movie right away. amazing music amazing acting some really great cinematography very few things not to love about this movie and Ryan gosling really won me over with this giving a quiet but effective performance in this.

19. black swan- this movie was a really interesting film that had me guessing and really invested it had some really good acting too and if one thing you can tell i like is some good acting

20. evil dead 2- this movie is amazing it's just non stop fun and Bruce Campbell is just amazing but you didn't need me to tell you that.


well that's my list thoughts? feedback? what are some of your favorite movies i'm always interested in what people like.

with love Venereal disease disease disease disease disease disease disease or jeremy.


_________________
um yeah.

vddddd





Posts

: 4


Join date

: 2013-01-21


Age

: 21


Location

: ohio



Subject: Re: you're favorite movie(s) Mon Jan 21, 2013 6:22 pm

---

i misspelled your my bad i suck at spelling i'll keep a better eye out in the future


_________________
um yeah.

hazer_synn





Posts

: 20


Join date

: 2012-10-17


Age

: 36


Location

: Stoney Creek, ON Canada



Subject: Re: you're favorite movie(s) Mon Jan 28, 2013 12:51 am

---

Here's a few of mine:

1. The Devil's Rejects - takes elements of Bonnie and Clyde, Texas Chainsaw Massacre 2 and other great horror and exploitations and warps them together beautifully, add a likeable cast and great sound track and my version of film perfection.

2. The Texas Chainsaw Massacre Part 2 - awesomely over the top, Bill Moseley is golden in this, a perfect blend of gore and comedy and then they throw in Dennis Hopper. Batshit crazy fun.

3. Dawn of The Dead - not the remake, although it was good enough I guess. This is the quintessential Zombie/ living dead film. Although it is over 2 hours, it never lags, has great effects and likeable characters.

4. Mangiati Vivi! Aka Eaten Alive - My favorite italian cannibal film, fairly violent and gory.

5. Cannibal Ferrox - again good amount of violence and gore, well paced a good follow up for Lenzi after Eaten Alive.

6. House Of 1000 Corpses - again borrows from TCM part 2, loved the 70s feel to it, and Captain Spaulding is definitely one of the best horror characters in last 20 years or so. It's slightly mindless, but in a good way.

7. The Mist - Was a complete shock to me, a rare good Stephen King adaptation, a great fuck you kind of ending and awesome atmosphere. Feels like a blending of 70's horror and 1950s monster films.

8. Nightmare City - I know a lot of people hate this, sure it's often incoherent, and the ending is pretty lame but something about this movie makes me smile. One of the rare fast zombie movies that I have ever liked. Brainless as hell but I loved the storyline and gore. Again this is a Lenzi film.

9. Cannibal Holocaust - Not as graphic in my opinion as people make it out to be. This is the best found footage film and one of the 1st. It's very graphic in parts but has a great storyline and an awesome theme track.

10. Dracula(1931) - My favorite vampire movie ever made. Bela Lugosi is perfect for the role, it's a little dated sure but is still a very strong classic.

11. I Drink Your Blood - One of the 1st graphically violent movies, other than the H G Lewis films, of course. This was also the first film to ever get an X rating for violent content. It's not too violent by today's standard, Bhaskar Roy Chowdhury was a great lead.

12. Don't Go in The House - very dark and moody, Dan Grimaldi is awesome as the lead. The ending is great.

13. Rock N Roll Highschool - A film centering around The Ramones, enough said.

14. The Empire Strikes Back - The best Star wars film, since Lucas was also making Temple of Doom, he had little influence on this and it shows. Very dark compared to the rest and always is as good as it ever was after each viewing - well the original version anyways.

15. Dracula's Daughter - A good follow up to the Lugosi Dracula, the titular character is very attractive and very atmospheric.

16. Trailer Park Boys - Brainlessly good, a great spin off of the Tv series.

17. Psycho 2 - A rare sequel that is better than the original for me. Anthony Perkins was awesome in this and also had a couple good gore scenes and some intriguing twists.

alright I am bored of this 17 is a good number


_________________
violencevisceravixens.wordpress.com

A work in progress

Tom Badguy
Site Affiliate





Posts

: 81


Join date

: 2013-01-04


Age

: 28


Location

: USA



Subject: Re: you're favorite movie(s) Mon Jan 28, 2013 3:31 pm

---

Big Trouble in Little China is one of my favorites. No matter how many times I watch that movie, it never gets old.

My favorite of all time would be Raging Bull. I've only seen in once and it was so awesome, it was instantly my fav.

_________________

Follow me on Twitter: Tom_Badguy

vddddd





Posts

: 4


Join date

: 2013-01-21


Age

: 21


Location

: ohio



Subject: Re: you're favorite movie(s) Thu Feb 07, 2013 6:00 am

---

I loved "big trouble in little china" i have only seen that once but it honestly was one of my favorite films john carpenter has made i liked it more then Halloween at least which many say is his best. As for raging bull i haven't seen that yet but i just looked up the scene were Robert De Niro asks Joe Pesci if he "fucked his wife" and the acting in that scene was amazing and honestly i'm gonna be on the look out for that one.


_________________
um yeah.

Wendell Parker





Posts

: 34


Join date

: 2012-12-02


Location

:



Subject: Re: you're favorite movie(s) Fri Mar 22, 2013 12:13 pm

---

Wow, it's really hard for me to pick favorites of anything. Mainly because once I do I find new value in something I havent seen or overlooked. I guess I'll just point out some of the films I really love from each genre I can think of.

Horror: 1. Return Of The Living Dead- hands down, my favorite zombie movie. And one of, if not, my favorite Horror film in general. I love this film for the over the top characteristics of the zombies, but also how it can be violent as hell.

Comedy: (Nothing Special, just a lot of classics) Ghostbusters, Back To The Future, and most of my favorites really need no explanation because I like a lot of comedies that everyone else has talked about over and over. But one modern comedy that I absolutely loved was "Horrible Bosses"- The characters have great chemistry and the pacing of the plot is excellent, plus, it has Charlie Day, so... automatic opportunity for comedic gold.

Sci-Fi- I like a WIDE range of Sci-Fi, but I would say some of my favorites are: Predator 2 and Tremors (totally different, I know). Tremors is a great creature feature and Ray Wise/ Kevin Bacon work off each other very well.
Predator 2 takes the first and puts in into a more interesting setting while keeping the awesomeness of the title character and his traits. Also, a lot of 50's sci-fi like Invaders from Mars and Fiend Without a Face I love too.

Kaiju- Most of the Godzilla movies I love, with obvious exception (Godzilla's Revenge, Godzilla vs. Megalon) But my favorite would be Godzilla vs Monster Zero ( or Invasion of the Astro Monster) I haven't seen all the Gamera films, but of the ones I have, Gamera vs Barugon is my favorite.

Foreign- I Saw The Devil- my favorite foreign film and proof that along with Oldboy that Korea is one of the best film markets out there.

That was basically a list of my favorites of a lot of genres, some of them might not be my absolute favorite film, but there are plenty of movies out there so, I'm sure that there will be a new film every month or so that I will claim to be "The Best Film I've Ever Seen".



Wendell Parker





Posts

: 34


Join date

: 2012-12-02


Location

:



Subject: Derp Fri Mar 22, 2013 12:18 pm

---

*Edit: When I said Ray Wise was in Tremors I meant Fred Ward. I don't know why I confused Fred Ward with the man from Twin Peaks and Jeepers Creepers 2, but whatever.